Fredericia Furniture – Calmo Lounge Chair
5% Discount - reduced in cart

SKU:

N/A
Categories: Armchair, Brand, Chairs, Designers and Architects, Fredricia Furniture, Furniture, Hugo Passos, Products
Tags: calmo, Hugo passos, lounge chair, lounge chair, modulsofa, Wohnzimmer
The Fredericia Furniture – Calmo Lounge Chair matches the Calmo sofa concept, which is driven by the idea of personalizing your living space. In a restrained aesthetic, it exudes elegance through discrete lines and curves. A modern version on a flexible sofa concept with a tempting range of options – available in two sizes.
---
Productt Information to Fredericia Furniture – Calmo Lounge Chair:
Design: Hugo Passos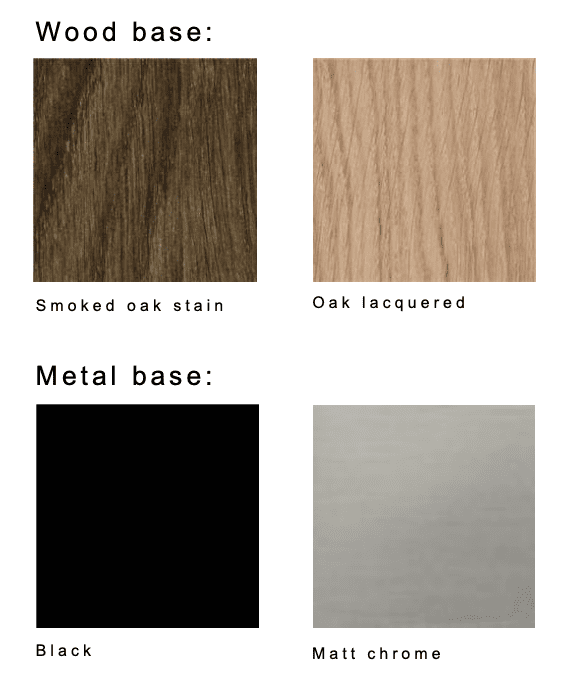 Material:
wooden legs: smoked oak or lacquered oak
Metal legs: black or matt chrome
Feltgliders standard
Measurements:
Calmo Lounge Chair 80
Width 90 cm
Depth 90 cm
Height 75 cm
Seatheight 41 cm
Calmo Lounge Chair 95
Width 105 cm
Depth 90 cm
Height 75 cm
Seatheight 41 cm
This armchair is available in various designs:
Fabric group 1:
Fabric group 2:
Fabric group 3:
Fabric group 5:
Noise, Kvadrat
Pilot, Kvadrat
Leather group 1:
Premium Leather, Semi-Anilin Nappaleather
Leather group 2:
Aniline Nature, Anilin-leather
Leather group 3:
Vegetal Nature, Anilin-leather
Please refer to the leather selection in the product photos.
*At the end of the order, please enter the desired color number of your chosen fabric / leather in the comment field (see link / material name or leather number in the product photos).
Nordic Urban Berlin sells the complete range of Fredericia Furniture.
---
The Calmo Sofa Collection by Hugo Passos:
Everything reflects our flawless craftsmanship, from the robustness of the construction to the exclusive materials and lasting comfort. Choose a fabric from the large selection of high-quality fabrics or leather variants, each with its own tone and tactile feel. Calmo comes with a frame either made of steel or solid oak.
In order to increase the feeling of complete comfort, there is the possibility of ordering optional pillows for additional comfort. The cushions are filled 100% with down, which allows years of comfort without compromise.
In addition to the sofas in different sizes, the Calmo collection offers the option of installing a chaise longue on both sides.
With Calmo you have the option of various sofa scenarios in any number of extensions to your individual needs.
---
Important Information:
If you have general questions about Fredericia Furniture's products or are interested in a larger order, you can of course contact us directly by email: info@nordicurban.com
Nordic Urban is the official German partner of Fredericia. We guarantee the authenticity and quality of every product. In addition to these products, we offer a wide range of Scandinavian furniture, lighting and accessories.
Nordic Urban in Berlin, your expert for Scandinavian design!
follow us on Facebook, Instagram, X(twitter)
| | |
| --- | --- |
| Dimensions | 105 × 100 × 55 cm |
| Upholstery | Fabric group 1, Fabric group 2, Fabric group 3, Fabric group 5, Leather group 1, Leather group 2, Leather group 3 |
| Legs | smoked oak, lacquered oak, black metal, matt chrome |
Related products