---
Description
The Otto Series bench can be used in the hallway, the bedroom, at the dining table or wherever the need for extra seating arises.
Product Information of VIA Copenhagen's – Otto Series – Bench
Design: Via Copenhagen
Material:
Solid Oak
Surface: Solid Oak, Laminate, Linoleum
Dimensions (small):
Height: 47cm / 41cm
Depth:  30cm
Width: 120cm
Weight: 7kg
Dimensions (large):
Height: 47cm / 41cm
Depth:  30cm
Width: 150cm
Weight: 8kg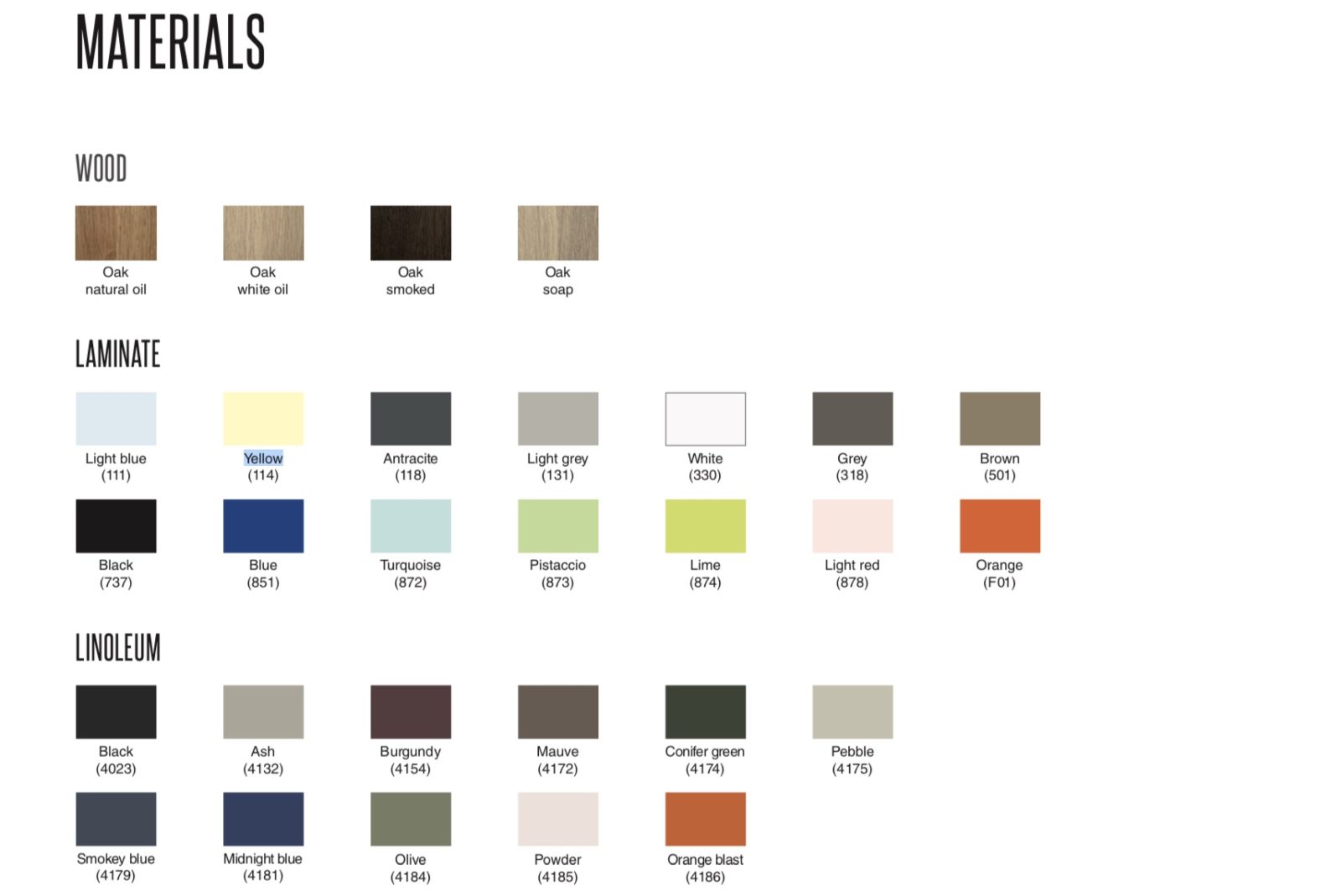 See also the Fly Series by Andtradition.
---
Delivery:
2-8 Weeks
---
VIA Copenhagen – OTTO – Bench Product Information
The OTTO bench has an incredibly light expression while the six legs lend it great stability.
The bench is made of solid oak with a beautifully formed edge and top in either solid oak, laminate or linoleum.
The two hand holes in the seat are a lovely joinery detail that fit the hands well when OTTO needs moving.
---
Important Information:
If you have general questions about the products of Via Copenhagen or are interested in a larger order, you can of course contact us directly by email: info@nordicurban.com
Nordic Urban is the official German partner of Via Copenhagen and guarantees the authenticity as well as quality of every product. Besides these products we offer a wide range of Scandinavian furniture, lighting and accessories.
Nordic Urban in Berlin, your expert for Scandinavian design!
---
Additional information
| | |
| --- | --- |
| Weight | 8 kg |
| Dimensions | 150 × 30 × 47 cm |
| Surface Material | Oak soaped, Oak oiled, Oak white oiled, Oak – smoked, Laminate light blue (111), Laminate yellow (114), Laminate anthracite (118), Laminate light grey (131), Laminate white (330), Laminate grey (318), Laminate brown (501), Laminate black (737), Laminate blue (851), Laminate turquoise (872), Laminate pistachio (873), Laminate lime (874), light red (878), laminate orange (F01), linoleum black (4023), linoleum ash (4132), linoleum burgundy (4154), linoleum mauve (4172), linoleum conifer green (4174), linoleum pearl (4175), linoleum smoky blue (4179), linoleum olive (4184), linoleum powder (4185), linoleum orange (4186) |
| Legs Material | Oak Soaped, Oak oiled, Oak white oiled, Oak – smoked |
| Size | Small, Large |
| Height | 41cm, 47cm |
---