---
Description
SLY HIGH is a solid-oak sideboard with sliding doors in either oak, linoleum or laminate.
Product Information of VIA Copenhagen's – Sly Series
Design: Troels Hyldtoft Michelsen
Material:
Oak [ Veneer ]
Doors: Solid oak, Laminate, Linoleum
Dimensions:
Height: 68cm, or 52cm, or wall mounted
Depth:  35cm
Width: 120cm
Weight: 25kg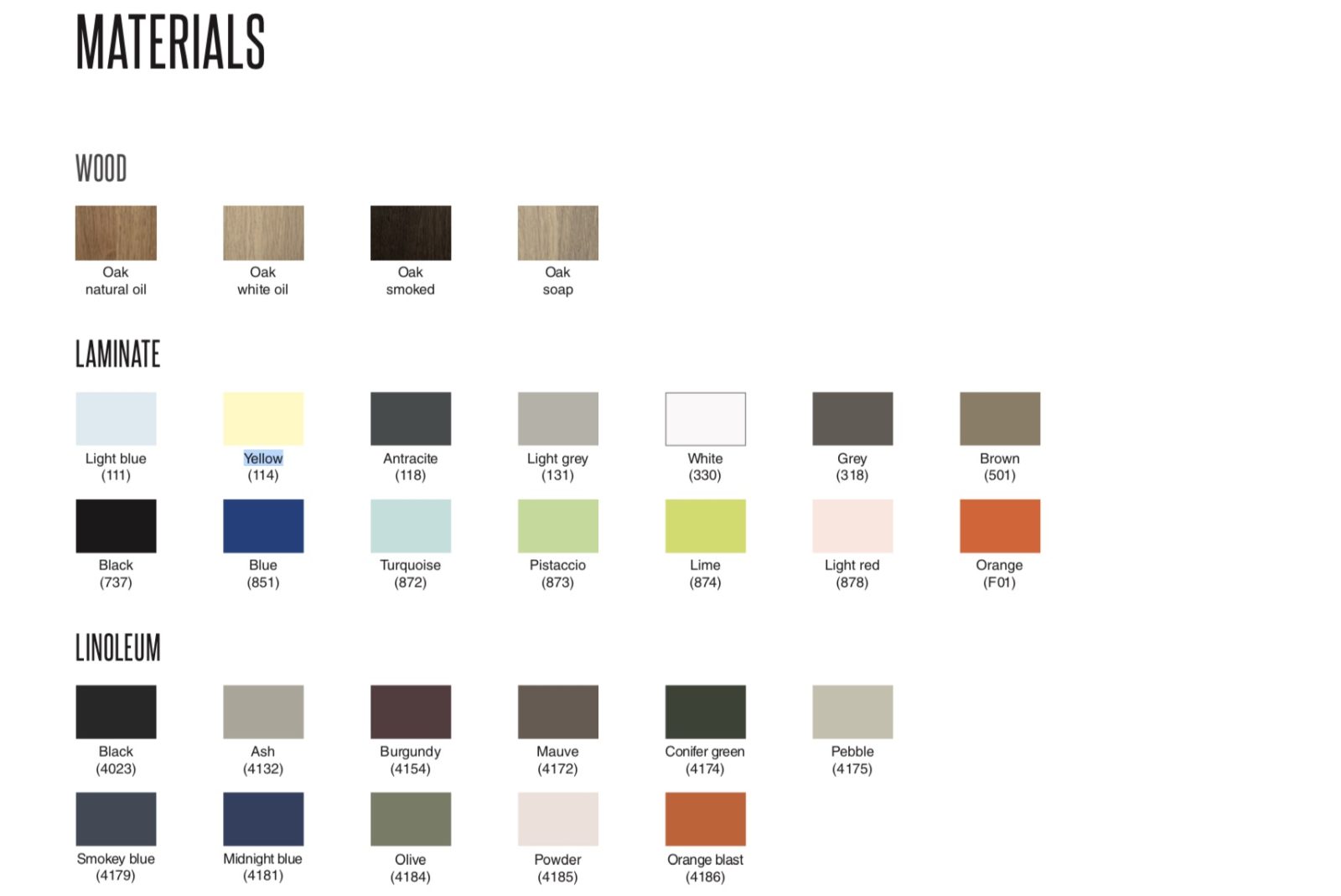 See also the Fly Series by Andtradition.
---
Delivery:
2-8 Weeks
---
VIA Copenhagen – SLY Series –
The Sly expression is stylish yet classically Danish. The many sliding door options let you create your very own look to go with the rest of your décor.
The edge profile of the sideboard is milled at a 15-degree incline for a lighter visual expression and is made from solid oak. The rest of the sideboard body is made from oak veneer. The large veneer surfaces provide a more calm expression while taking you back to the classic Danish furniture design of the 1960s.
The sideboard is delivered with two adjustable shelves.
---
Important Information:
If you have general questions about the products of Via Copenhagen or are interested in a larger order, you can of course contact us directly by email: info@nordicurban.com
Nordic Urban is the official German partner of Via Copenhagen and guarantees the authenticity as well as quality of every product. Besides these products we offer a wide range of Scandinavian furniture, lighting and accessories.
Nordic Urban in Berlin, your expert for Scandinavian design!
---
Additional information
| | |
| --- | --- |
| Weight | 25 kg |
| Dimensions | 129 × 35 × 68 cm |
| Wood Treatment | Oak Soaped, Oak oiled, Oak white oiled, Oak – smoked |
| Door | Oak soaped, Oak oiled, Oak white oiled, Oak – smoked, Laminate light blue (111), Laminate yellow (114), Laminate anthracite (118), Laminate light grey (131), Laminate white (330), Laminate grey (318), Laminate brown (501), Laminate black (737), Laminate blue (851), Laminate turquoise (872), Laminate pistachio {873), Laminate lime (874), light red (878), laminate orange (F01), linoleum black (4023), linoleum ash (4132), linoleum burgundy (4154), linoleum mauve (4172), linoleum conifer green (4174), linoleum pearl (4175), linoleum smoky blue (4179), linoleum olive (4184), linoleum powder (4185), linoleum orange (4186) |
| Height | 68cm, 52cm, Wall-mounted |
---