An attractive business design is increasing the amount of customers.
Could you imagine turning your business, hotel, restaurant, café or night club into something special and save money at the same time?
Nordic Urban is the right partner to help you in that case. Please contact us for an informal meeting to talk about the future plans of your business.
We are specialized in designing conepts for hotels, lounge bars, clubs and venues.
Due to our long-standing experience in concept design we posses the skilled expertise necessary.
Already know we are known for many international projects and concepts.
We have a very pragmatic approach in doing our concepts and projects.
Our global network of suppliers is allowing us access to high-quality furniture, lamps and accessories.
Every project has a comprehensive plan in regards to all kind of economical apsects.

To get a better insight into our work, we present you a few examples from the past.
Kulturmaschine, Fünen, Denmark
:
Task: Concept design of 3 rooms, all with different function, identity and segments
A café area and self-service buffet with an ambience for a broad audience.
A small concert hall with a bar and wardrobe.
A big concert hall on two floors with a balcony, three service areas and a bar.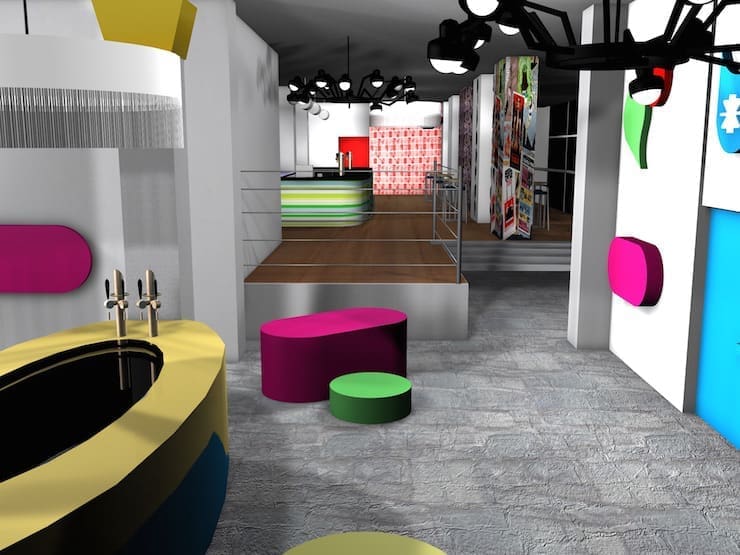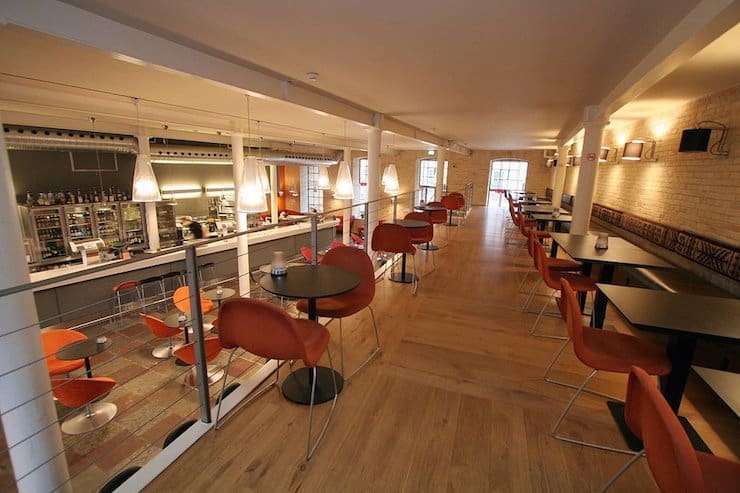 Supper Club, Denmark:
Task: Concept design of a heritage property, the Brands Klædefabrik, as a restaurant with three different functions
Preserve the historical background of the factory.
Optimization of space to include an open kitchen, a café, a restaurant area and a night club for more than 350 people.
A technical re-creation to make the club energy saving and friendly to the environment.
The materials were supposed to be modern and fit to the design of the old factory.
Café Kejseren:
Task: Concept design of a bright café for a mature audience a Central European design. The name and the design were supposed to be in harmony with the audience And type of costumers.
The restaurant was a meeting place for lunch for bigger sized bussinesses during the day time and an exclusive restaurant for the local residents.
Everything had to be designed by us including the selection of the tableware, all in harmony with the reinterpretation of classic regional dishes.
Everything has been designed by us, form tile pattern on the floor to ceilings and wall stucco work.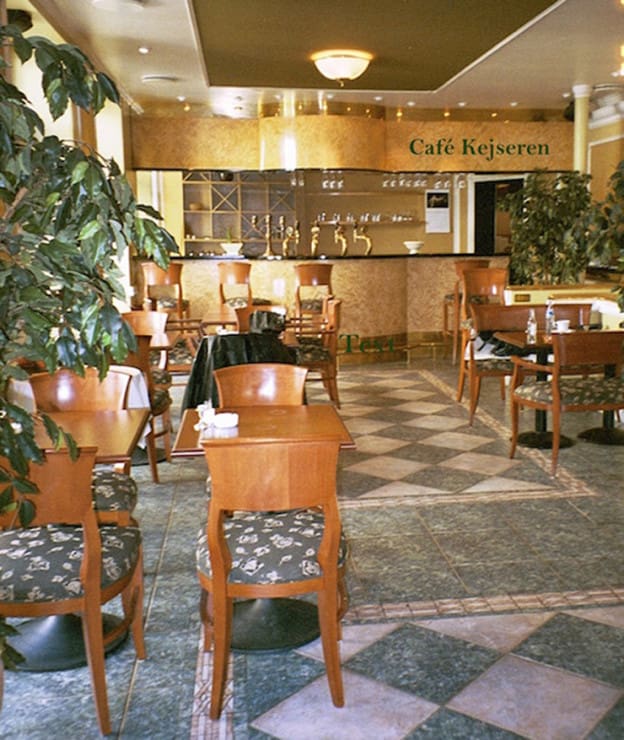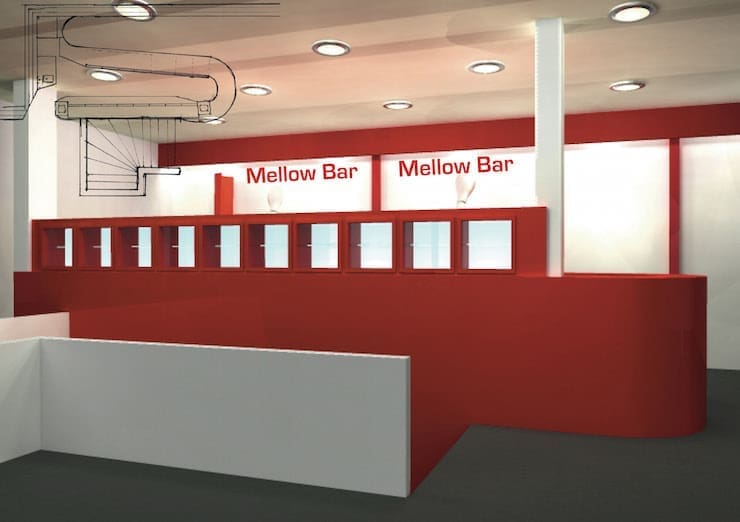 Casino Austria, Odense, Denmark:
Task: Concept design of a new entrance area to increase the functionality and the waiting time of the wardrobe
Forms and colours were supposed to be similar in the lounge and bar area.
Increase the efficiency of the wardrobe and gambling area.
5 offers for a concept design were made by us.
We created four play areas in the same room with natural transition without dividing compartment end or walls.
The furnishings and color scheme and decoration we create a local cassino some expressed proximity, even though the firm is part of a large cooperative group.
AliBi, Odense, Denmark:
Task: Re-design of an old basement theater into a new york style cabaret and restaurant.