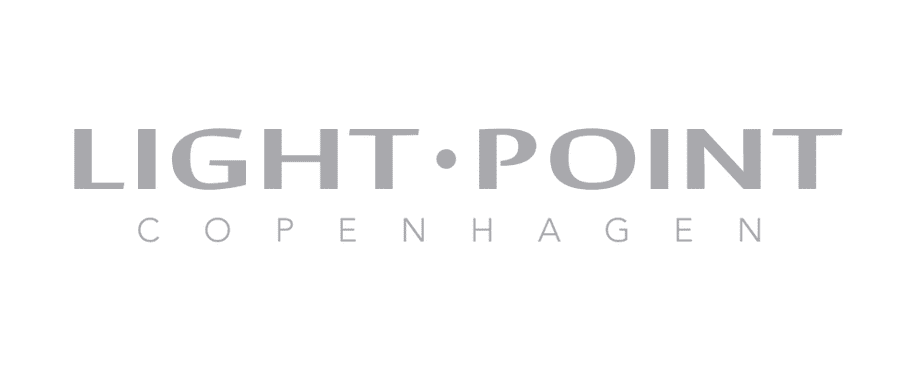 Light Point is a Danish lighting producer and one of the leading designers for home and office lighting in Denmark. Since a few years they also expand into other markets like Europe, Asia and the United States.
The designs of Light Point are mostly know for their simplistic and functional designs that are tailored to innovate the lighting market. High craftmanship and the use of gold, black and aluminum as their main style are making their lights truly unique. Especially the golden versions have been introduced to fit the needs of the market worldwide and add another element to the other Scandinavian colours.
All lamps by Light Point are designed by Ronni Gol. He saw endless potential to create just more than pure illumination – light is an art form at home and a lamp a piece of furniture that is decorative, sculptural and creative.
The lamps by Light Point are a sum of technical skills, aesthetic flair and beautiful designs that already become classic designs of Scandinavian lighting.
Every Light Point product in our shop
Nordic Urban Berlin is offering the whole collection of Light Point:
Products: Code / Fusion / Drop / Zero S /Spy / Stick / Luna Box / Mood / Soho / Noho / Cone / Zero / Compact / Deli / Solo / Tip / Aqua / Bis / Blow / Brick / Bronx / Cab / City / Cozy / Curve / Deep / Flat / Focus / Logic / Luna / Madison / Mirror / Orbit / Rundo / Sky / Slim / Tip / Trix / Trixy / Urban
Product Group: Pendants / Office Lighting / Outdoor Lighting / Wall Lamps / Table Lamps
Designer: Ronni Gol