LoCa KNAX Horizontal Creak
5% Discount - reduced in cart

LoCa Knax Horizontal Creak is perfect for a narrow wall or if the space is cramped. Choose from several tree types and wide selection of colors. Hooks are available in black, gray or brass.
---
Product Information about: LoCa Knax Horizontal Creak
Designer: LoCa Design
Variations: Hooks come in black, grey or brass. 
2 Hooks: L 19,8cm – H 7,9cm – D 18mm
3 Hooks: L 39,6cm – H 7,9cm – D 18mm
6 Hooks: L 59,4cm – H 7,9cm – D 18mm
8 Hooks: L 79,2cm – H 7,9cm – D 18mm
10 Hooks: L 99cm – H 7,9cm – D 18mm
Material:
Beech (Lacquer, soap, oil)
Mahogany (Lacquer, soap)
Cherry (Lacquer, oil)
Oak (Lacquer, soap, oil, smoked oil, black stained)
Walnut (Oil))
Teak (Oil)
Birch (Lacquer, Soap, oil)
White
Black
Colored
Maple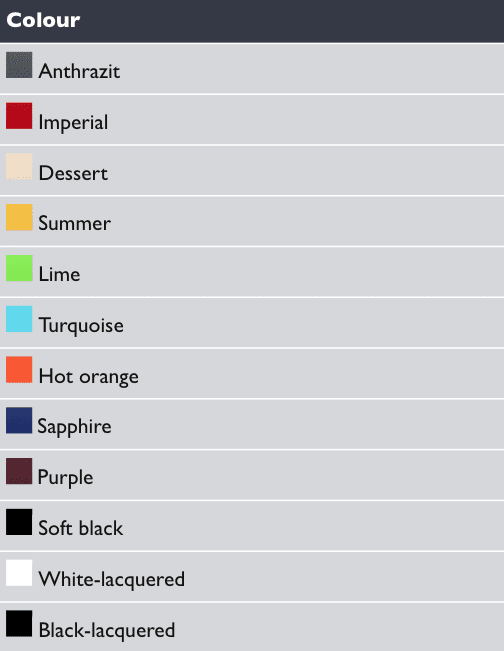 ---
See also: LoCa KNAX Vertical Rack
---
Delivery time:
1-2 Weeks.
---
About the Brand: LoCa
KNAX is a 100% Danish product. Every piece of wood is hand-picked and selected, and all processing and production steps take place in Denmark. In this regard, the coat rack is also unique in an industry, in which most products for price reasons are manufactured in Eastern Europe or the Far East.
We insist on doing everything here in Denmark, in order to ensure that all our products are made with the right quality. Our customers value the workmanship of KNAX, and since our reaction time is so short, we are often able to offer far better delivery times and services, than what we would be able to offer, if we had to wait for containers from China. If a hotel calls us and asks for delivery of 100 coat racks next Thursday – we can do it
Watch the video Here
---
Important Information:
If you have questions about the products by LoCa or interested in ordering a bigger amount we ask you kindly to contact us directly by mail: shop@nordicurban.com
Nordic Urban is the official German partner of LoCa and is guaranteeing for the quality and authenticity of every products. Besides this product we also offer a wide range of Scandinavian furniture, lighting and accessories.
Nordic Urban in Berlin, your expert for Scandinavian design!
Follow us on Facebook, Instagram, X(twitter)
| | |
| --- | --- |
| Dimensions | 100 × 10 × 2 cm |
| KNAX | 2 Hooks, 4 Hooks, 6 Hooks, 8 Hooks, 10 Hooks |
| Material | Beech Lacquered, Beech soap, Beech Oiled, Beech, Mahogany Lacquered, Mahogany Soaped, Cherry Lacquered, Cherry Oiled , Cherry, Oak Lacquered, Oak Soaped, Oak Oiled, Oak Smoked Oil, Oak Black Stained, Walnut Oiled, Walnut Teak Oiled, Teak, Birch Lacquered, Birch Soaped, Birch Oiled, Birch, White Lacquered, Black Lacquered, Anthrazit, Imperiral, Dessert, Summer, Lime, Turquoise, Hot Orange, Sapphire, Purple, Soft Black  |
| Hooks | Black, Grey, Brass |
Related products