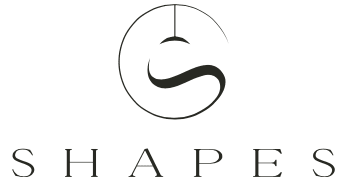 SHAPES GmbH is a Danish manufacurer of Scandinavian furniture, lighting and accessories in a classic style. Clear forms and colourful designs are coming together and the design follows the function.
Scandinavian design inspires with its high quality and remarkable craftsmanship in every single product.
The brand is mostly known for their famous lighting brand "Light Point" which is producing high quality lighting and is one of the leading producers in Scandinavia. The large sortiments as well as the wonderful quality with elegant forms is fitting nicely to a living or working room.
Moreover SHAPES GmbH designed its own pendant called "Summera" from Phoenix Design which got the highly awarded "German Design Award" in 2017.
Every Shape product in our sHOP
Nordic Urban GmbH is offering the whole collection of SHAPES:
Products: Summera Pendelleuchte, Vintage S1, Vintage S3, Vintage S9, Flat, Rundo S Circular, Rundo S Oblong, Rundo S Square, Zero S, Drop, the Architect Lamp, Code, Fusion, Urban Table, Cozy, Urban Floor, Cab, Trix, Trixy, Lounge Table, Box, Zero,Compact, Cone, Cube, Cup, Luna, Mirror, Mood, NoHo, Orbit, Rørhat, Brick, Stick, Tip, Focus, Puri, Deep, Deli, Logic, Park, Orbit
Product Group: Pendant, Table Lamp, Floor Lamp, Furniture, Wall Lamp, Ceiling Lamp, Installation Lamp, Outdoor Lamp, Accessories
Designer: Phoenix Design, Cecilie Manz, ISKOS-BERLIN, Jo Hammerborg, Jørn Utzon, Komplot Design, Monica Förster, Morten Voss, Ronni Gol, Søren Rose, Tom Rossau, Verner Panton, Vico Magistretti